Corporate & Attorney Services Inc., is now offering cannabis legal documentation services, we offer Incorporation filings, fictitious business name filings and city business license courier services. For further details & pricing contact Adam Goldberg.
Did you know CA Corporate & Attorney Services Inc., offers cannabis legal counsel referrals? For more details, contact our office.
Additional Services: Franchise Tax Board, City Zoning Departments, Partnership Filings and Court Retrievals.
Attorney Referrals
Kyndra Miller CannaBusiness Law, Inc. is a California Professional Legal Corporation that specializes in civil and criminal law in the cannabis industry.
The Law Office of Bruce Margolin, a leading criminal defense attorney, fights felony and marijuana charges on your behalf. Schedule a consultation today.
Ted Cromwell Areas of Expertise: Family Law, DUI defense, DMV hearings, vehicle code violations, Criminal Law Civil Litigation, Business Law, Third strike crimes, Record Expungement... 620 Newport Center Drive 11th FL Newport Beach, Ca. 92660
Tele: 949-715-1013 Fax: 949-715-9316
CCAS Resources
Hopegrown.org Medical Marjuana Online Directory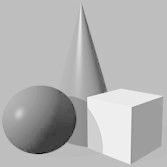 CannaSafe Ayaltyics Labs was the first accredited lab in Cannabis. A full-service cannabis testing laboratory offering a one-stop solution.
Cannabis Law Digest is a web-based service serving the legal and business communities of the cannabis industry.
CannaGather is the largest cannabis industry community in NY, NJ, and more - comprised of 6000+ industry.
California Marijuana Laws - FindLaw The Medicinal and Adult-Use Cannabis Regulation and Safety Act (MAUCRSA) creates the general framework for the regulation of commercial medicinal and ...
Laws & Regulations - California Cannabis Portal - CA.gov California marijuana laws changed drastically with the decriminalization of possession (under 28.5 grams) and legalization of medical marijuana in 1996.
California Cannabis Laws by County | CannaBusiness Law The 58 California counties are currently updating and establishing local policies on Cannabis retail, manufacturing and cultivation laws with frequency, on nearly ...
The NORML Women's Alliance is a coalition of nonpartisan, educated, geographically and socially diverse women working to reform outdated prohibition laws that contribute to costly and socially unjust law enforcement strategies and hinder the development of medical research. normlwomensalliance.org