By Rosie Laloyan | Published 05/31/2023
As a court index researcher with over 20 years of experience, my extensive tenure has allowed me to witness significant changes in the field. The advent of technology has revolutionized the way court indexes are accessed and searched. When I began my career, physical files and paper records were the primary sources of information, requiring meticulous manual searches. However, with the digitalization of court records, online databases and electronic filing systems have become prevalent, enabling faster and more efficient searches. Additionally, the implementation of advanced search algorithms and artificial intelligence has streamlined the process, providing more accurate and comprehensive results. Keeping up with these technological advancements has been crucial to adapting to the evolving landscape of court index research, allowing me to enhance my skills and deliver more efficient and effective services to clients.
When searching the court index for family law cases, there are several common mistakes that people may make. Here are a few of them:
1. Incorrect spelling: Misspelling names or other important details can lead to inaccurate search results. It's important to double-check the spelling of the parties' names and other relevant information before conducting the search.
2. Limited search parameters: Some individuals may only search for cases using limited criteria, such as a person's name or a specific date range. However, family law cases can involve various parties and issues. By narrowing down the search parameters too much, one might miss relevant cases.
3. Not checking alternative spellings or variations: Names can have different spellings or variations, and it's crucial to consider these possibilities when conducting a search. For example, a name like "Katherine" may also be spelled as "Catherine" or "Kathryn." Checking for different variations can help uncover additional relevant cases.
4. Focusing only on one court: Family law cases can be filed in different courts, such as family courts, district courts, or circuit courts, depending on the jurisdiction. Restricting the search to a single court may lead to missing cases that were filed in a different court within the jurisdiction.
5. Ignoring metadata or case descriptions: Court indexes often provide additional information about cases, such as case descriptions or metadata. Neglecting to review this information may result in overlooking relevant cases. Metadata or case descriptions can provide essential details about the parties involved, the type of case, and other relevant information.
6. Not seeking legal advice: Family law cases can be complex, and searching the court index alone may not provide a complete picture. It is advisable to consult with a family law attorney or seek legal advice to ensure that all necessary steps are taken and to understand the potential implications of the information found in the court index.
Remember that specific practices and procedures for accessing court indexes may vary depending on the jurisdiction and the specific court. It is essential to consult the rules and guidelines provided by the court or seek assistance from court staff if needed.
For more information, please contact Rosie Laloyan at info@cacorpattysvc.com
---
By Rosie Laloyan | Published 05/09/2023
In today's competitive business world, it's crucial to find new ways to grow and expand your company. One strategy that's becoming increasingly popular is partnership searches. In this blog post, we'll explore why partnership searches are important and how they can benefit your business.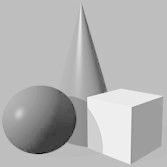 1. Access to New Markets
One of the biggest benefits of partnership searches is the ability to reach new markets. By teaming up with another business, you can tap into their customer base and expand your reach. This can be particularly helpful if you're looking to expand into a new geographic area or target a different demographic.
For example, a fitness studio may partner with a health food store to offer discounts to each other's customers. This can help the fitness studio reach health-conscious consumers who may not have been aware of their services before.
2. Leverage Complementary Skills
Partnering with another business can also help you leverage complementary skills. By working together, you can combine your expertise to create a more comprehensive product or service. This can be particularly helpful for small businesses that may not have the resources to develop all aspects of their business on their own.
For example, a web design agency may partner with a marketing agency to offer a full suite of digital marketing services. By combining their skills, they can offer clients a more comprehensive solution than either agency could on their own.
3. Increased Brand Awareness
Partnering with another business can also help increase your brand awareness. By collaborating on marketing efforts or co-branding products, you can reach new audiences and build credibility with potential customers.
For example, a fashion retailer may partner with a popular fashion blogger to showcase their products on social media. This can help the retailer reach a new audience and build trust with potential customers who may be more likely to purchase products recommended by a trusted influencer.
4. Innovation
Partnering with another business can also help spur innovation. By collaborating on new ideas and approaches, you can create more unique and innovative products or services.
For example, a tech startup may partner with a research university to develop new technologies. By combining the startup's entrepreneurial spirit with the university's research expertise, they can create cutting-edge solutions that may not have been possible otherwise.
In conclusion, partnership searches can be a powerful strategy for businesses looking to grow and expand. By accessing new markets, leveraging complementary skills, increasing brand awareness, and spurring innovation, partnerships can help you stay ahead of the competition and achieve your business goals. So don't hesitate - start your partnership search today!
For more information contact CCAS for all your pratnership search needs at info@cacorpattysvc.com
---
CCAS Court Document Retrivevals
By Rosie Laloyan | Published 05/03/2023
When it comes to court document retrieval services, there are many options
available online. However, relying on these websites for accuracy and reliability can be a risky decision. This is where CA Corporate and Attorney Services comes in to provide you with a more trustworthy and professional service.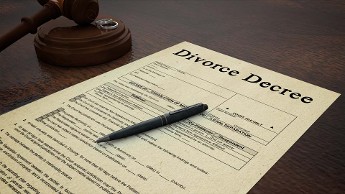 Here are some reasons why you should consider using CA Corporate and Attorney Services for your court document retrieval needs:
1. Experience and Expertise:
CA Corporate and Attorney Services has been in business for over 35 years, which means they have extensive experience in court document retrieval services. Their team of professionals are experts in navigating the legal system and retrieving documents
accurately and efficiently.
2. Personalized Service:
CA Corporate and Attorney Services provides personalized service to each of their clients. They will work with you to understand your specific needs and requirements and tailor their services to meet those needs. This level of attention ensures that you get the right documents at the right time.
3. Reliable and Accurate:
CA Corporate and Attorney Services has built a reputation for being a reliable and accurate source for court document retrieval. They use the most up-to-date technology and methods to ensure that the documents you receive are authentic and accurate.
4. Faster Turnaround:
If you need court documents quickly, CA Corporate and Attorney Services can provide them faster than most online services. They have established relationships with court clerks and other legal professionals that allow them to get documents faster than other services.
5. Cost-Effective:
CA Corporate and Attorney Services is cost-effective in the long run because they save you time and effort. When you use their services, you can focus on your work and leave the document retrieval process to the professionals. This means that you can spend your time more productively and generate more revenue.
In conclusion, relying on internet websites for court document retrieval services can be risky due to inaccuracies and unreliability. By using CA Corporate and Attorney Services, you can be sure that you are getting accurate and reliable court documents, personalized service, faster turnaround times, and cost-effective solutions.
For more information contact CCAS for all your document retriaval needs at info@cacorpattysvc.com